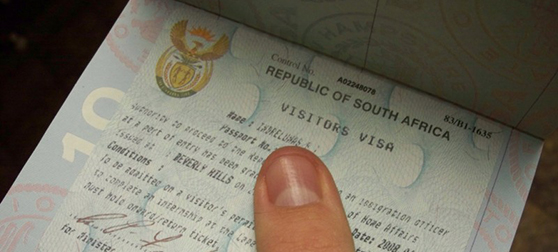 Service is by
appointment only

until futher notice.

No

walk-ins please.

Canadian citizens (only) who wish to visit South Africa for tourism and holiday or business conference purposes only, for the period of 90 days or less are exempted from visa requirements. Engaging in any other activities without a valid visa endorsement will be regarded as unlawful.

Please note: Implementation of Transit Visa requirements for holders of ordinary passports of Parkistan and Bangladesh: With effect from 01 August 2022 all ordinary passport holders of Pakistan and Bangladesh who intend to enter South Africa or who wish to transit South Africa en route to another country, are required to be in possession of a port of entry or transit visa, as the case may be.

Two unused blank visa pages are required when a person reports to a port of entry. Non-compliance will result in refusal of admission to South Africa.

The passport holder must be in possession of a return air ticket or onward going ticket. The passport must be valid for a period of at least 30 days after the planned departure from South Africa.

Visa applications must be submitted in person only, irrespective of where you live. This is not negotiable. Visas are not issued the same day and you are required to bring an Xpresspost self-addressed envelope with "signature on delivery sticker" from Canada Post, for the return of your passport.

Payment: Payment options are either money order or certified cheque payable to South African Consulate-General depending on where you submit your visa application. These should be for the exact amount of the visa fee. Hand written extensions or handwritten passports will no longer be accepted in South Africa. Only machine-readable passports will be accepted.

Incomplete applications will not be accepted.

REMINDER TO ALL APPLICANTS:
Whenever it appears to the Director-General that a visa or permanent residence permit was acquired through error, misrepresentation or fraud, he or she shall withdraw the visa or permanent residence permit and, where applicable, cause criminal charges to be laid against all parties implicated in the misrepresentation or fraud. IT IS UNLAWFUL TO ENTER SOUTH AFRICA UNDER FALSE PRETENSE.

For guidance on selecting the appropriate visa to apply for, visit Where to Start?