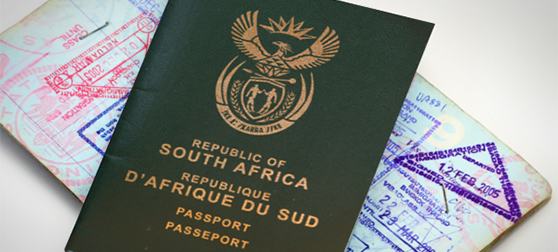 Service is by

appointment only

until futher notice.

No

walk-ins please.
South African citizens abroad who require new passports, identity documents, or similar civic services usually provided by the Department of Home Affairs can visit the Consulate-General or High Commission for assistance. Please see the list below for Civic Services provided and the accompanying requirements.
Passport and all other applications are dealt with on first-come , first –served basis. No request for fast tracking of applications will be entertained.
It takes SIX MONTHS to process new South African documents. To ensure that applicants receive their documents on time, they are advised to please apply at least TWELVE months before expiry of current passports to avoid any delays. . Applications can be mailed in or dropped off BY APPOINTMENT ONLY at the South African High Commission in Ottawa or South African Consulate General in Toronto.
Use BLACK ink only. Do NOT to write "N/A" or draw lines through the form if the question does not apply, leave blank space. Do NOT use white-out.
Payments:
Kindly note that we only accept money order and certified cheques. Do no mail in cash, please. Do not send personal cheques, please.
Passports
The requirements for the various types of passports are listed below.
Identity document(ID)
Applicants for identity documents should select First time application and Reissue of ID.
Citizenship
This section assists those wishing to retain their South African citizenship, as well as those wishing to be exempted from losing their South African citizenship and those wishing to renounce their South African citizenship.
Birth registration
Please review the various categories of birth registrations from the list below.
Full birth certificate (unabridged)
Death certificate
Personal amendments
Where to file your application