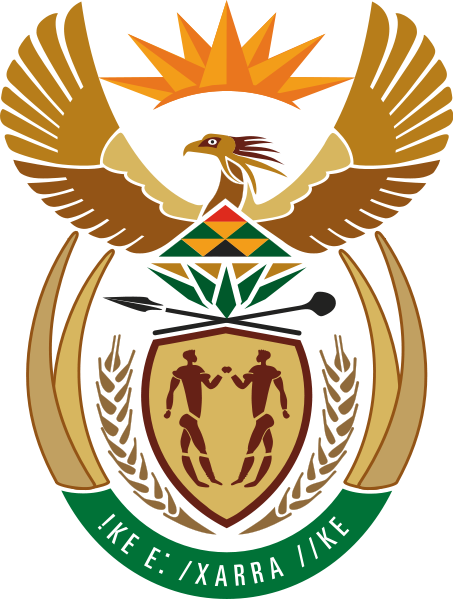 SOUTH AFRICAN HIGH COMMISSION – OTTAWA
(Servicing – Greater Ottawa area, Prince Edward Island, Newfoundland and Labrador, Nova Scotia, New Brunswick, Nunavut)
PUBLIC NOTICE
RE-OPENING OF CONSULAR SERVICES
Please note that the Consular Services at the High Commission in Ottawa will commence as from 20 October 2020, Tuesday and Thursday between 09:30 and 14:30. And also note that no walk-ins and

children (0-15 years)

will be allowed due to Covid-19 restrictions. Only people with appointments will be allowed to enter the Mission.
For the latest news on South African Regulations and Directions as a consequence of the National State of Disaster, please click here: https://www.gov.za/covid-19/
Information on the government's response to COVID-19 can be found at these links:
IMMIGRATION SERVICES
Visa applications – please send an email to rsafrica@southafrica-canada.ca to secure an appointment.
Please allow processing period of 10 working days – which might change due to Covid-19 challenges.
ONLY Money orders/Certified cheques payment will be accepted and they must be addressed to: South African High Commission.
CIVIC SERVICES
ONLY MAILED applications for Civic Services will be accepted – passport, ID document, birth certificates, death certificate, retention, renunciation, Emergency Travel Certificate
Money orders/Certified cheques payment must be addressed to: South African High Commission
MAILING ADDRESS FOR ALL CIVIC APPLICATIONS
SOUTH AFRICAN HIGH COMMISSION
15 SUSSEX DRIVE
OTTAWA
K1M 1M8
COMMISSIONER OF OATHS (AUTHENTICATION OF DOCUMENTS)
For the services of the Commissioner of Oaths an appointment is required. To request and appointment, an email can be sent to: rsafrica@southafrica-canada.ca
There is a process through which documents can be authenticated which does not require a visit to the High Commission. The documents can be signed in front of the local notary and forwarded to the Authentication Office of Global Affairs Canada. http://www.international.gc.ca/world-monde/study_work_travel-etude_travail_voyage/authentication-authentification/index.aspx?lang=eng
There is no fee for this service but you must include a prepaid self-addressed Canada Post envelope for the documents to be mailed back to you from the High Commission in Ottawa (no courier services).
MANDATORY GUIDELINES TO PREVENT INFECTION AND SPREAD OF COVID-19
Members of the public who come to the South African High Commission for their appointments should follow the following Covid-19 protocols:

Wear a face mask and gloves (face masks; and gloves are not provided to the public by the South African High Commission in Ottawa).
On entering the premises you are required to sanitise your hands with the hand sanitizer provided at the designated areas.
Please maintain the recommended physical distance of 2 meters
Should you be experiencing any Covid-19 symptoms please reschedule your appointment

Maximum of two applicants are allowed in the premises and bringing family members to the appointment is highly discouraged.