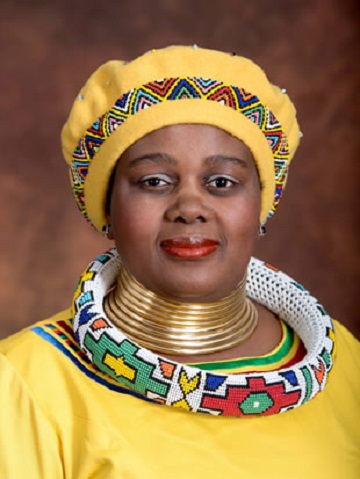 Tourism Minister, Mmamoloko Kubayi-Ngubane, wishes to extend her heartfelt congratulations to Mr. Teddy Nzama for his magnificent achievement after being named best barista for 2019 in London, beating other Starbucks finalists from 30 countries.
The KwaZulu-Natal based Nzama, an employee of Starbucks in Florida Road, won the national championships a few weeks ago on homeground and went on to scoop first place in the biggest multi-country championships ever hosted in London, which is headquarters to Starbucks.
This followed an intense three days of competition, battling through coffee skills tests, demonstrating his knowledge deep passion for coffee.
Mr Nzama competed with fellow baristas from across Europe, Middle East and Africa in the championships. The search took nearly nine months and involved approximately 15,000 Starbucks baristas who entered this year's competition.
This is a proud moment for South Africa as our very own patriot is declared a champion amongst thousand of his fellow baristas across the globe. We wish him the very best in his career and we thank him for flying the South African flag with so much pride. We need more inspirational people like Mr Nzama to showcase our strength and uniqueness as a nation, Minister Kubayi-Ngubane said.