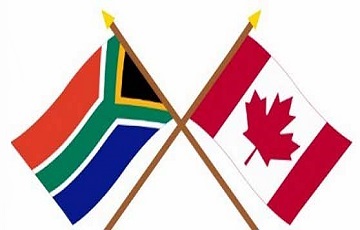 By virtue of its re-election and the appointment of a new Minister of Foreign Affairs, the Trudeau government now has a second chance to make a first impression in Africa. Over the past four years, the prime minister and cabinet were duly preoccupied with developments in Europe, Asia, and the Americas – but it's time to rebalance our global priorities.
Africa is fast arriving at an inflection point. The ratification of the African Continental Free Trade Agreement (AfCFTA) will bring together 1.3 billion people and many of the world's fastest-growing economies into an integrated common market. Canada simply can't afford to neglect this mammoth trade and investment bloc, a veritable African elephant.
Moreover, if the government is truly serious about its stated goal of securing a non-permanent seat on the United Nations Security Council it only makes sense to concentrate on the 54 of 193 voting member-countries on the African continent. Requiring a two-thirds majority, it's a goal almost mathematically impossible to achieve absent support from Africa.
The government could send an important signal to African leaders if newly appointed Foreign Affairs Minister François Philippe Champagne were to announce plans to travel early in the new year to somewhere, anywhere, in Africa – something his predecessor Deputy Prime Minister Chrystia Freeland was unable to do during her time in that post.
To maximize the impact of any early visit, Minister Champagne could ask to observe the 34th Ordinary Session of the Assembly of Heads of State and Government of the African Union to be held in late January or early February in Addis Ababa. Attending the session would allow him to connect with many of his continental counterparts in one setting.
For his part, Prime Minister Trudeau could proactively confirm he will attend the Commonwealth Heads of Government Meeting in Kigali next June as well as the Sommet de la Francophonie in Tunis next November – and, in addition, that he will use these summits to anchor broader regional tours of those African markets vital to Canada's strategic interests.
To that end, the government could revive the Team Canada approach to foreign visits and have business leaders and other stakeholders join Trudeau in Rwanda and Tunisia. From there, they could head to important continental powers including, but not limited to, Ghana, Nigeria, Egypt, Ethiopia, Kenya, Côte D'Ivoire, Morocco, Senegal, and Botswana.
A more unique opportunity exists with South Africa. Next year marks the 30th anniversary of Nelson Mandela's historic address to Canada's Parliament shortly after his release from his 27-year imprisonment. Prime Minister Trudeau could invite Mandela's heir and successor, President Cyril Ramaphosa, to Canada to commemorate that seminal event.
The timing of any such state visit would be doubly fortuitous as President Ramaphosa will soon take on an additional role as Chairperson of the African Union. In this dual capacity, Ramaphosa could come to Canada – and, like Mandela, address a joint session of Parliament – representing both his native South Africa and the African continent as a whole.
That being said, Canada can't merely rely on foreign policy via frequent flyer points. High-level visits are essential but insufficient. To make up for lost time and catch up to our G20 competitors, the government must engage with African nations on substantive issues ranging from economic growth to gender equality, from the environment to education.
These issues feature prominently in the readouts of the various bilateral meetings which Prime Minister Trudeau has had over the past year with African leaders including President Ramaphosa, President Paul Kagame of Rwanda, President Sahle-Work Zewde of Ethiopia, President Nana Akufo-Addo of Ghana, and President Uhuru Kenyatta of Kenya.
While most of these were brief discussions held on the margins of international summits or other global gatherings, they point to significant areas of shared concern where our views and values may align. This common ground could prove to be a perfect foundation upon which to build more durable relationships with those now shaping Africa's future.
It's undeniable that Canada has fallen behind in Africa, at least insofar as other G20 countries have invested greater time and resources in the region – but the government now has an opportunity to restore the balance. It must be seized. If the Prime Minister Trudeau and Minister Champagne want to prove Canada is back, they must go back to Africa.
Mr. Hughes' opinion article was first published in ipolitics on 02 December 2019. ( link:https://ipolitics.ca/2019/12/02/seizing-canadas-second-chance-in-africa/)