Time: SEPTEMBER 4TH AT 12 PM EDT and SEPTEMBER 5TH AT 6 PM EDT
The SA High Commission in Ottawa in partnership with AfroMusée will be hosting 27 Quebec painters who will be taking part in the collective creation by revisiting the legacy of Nelson Mandela. On 4 – 5 September 2021, the 27 artists will create their paintings at AfroMusée, 533 Rue Ontario Est, Suite 100. Montréal.
The objective of the event is to honour Nelson Mandela and his legacy in fighting against racism. This directly echoes the social role that the Afromusée wants to play in society.
This event is free of charge.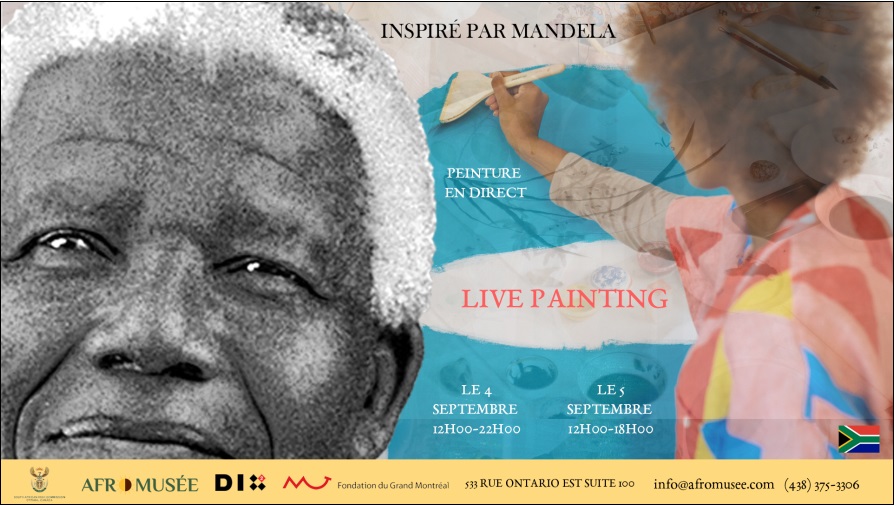 Click here for more information and to register to attend this event: www.facebook.com.
Kindly respect the COVID-19 provincial and local restrictions should you be attending his event.