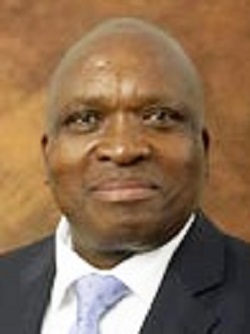 South Africa will soon begin to issue vaccine certificates to those who have been fully vaccinated. Health Minister Dr Joe Phaahla announced on Friday morning that government is in the process to issue digital certificates that are in line with standards set by the World Health Organisation (WHO).
Dr. Phaahla says fully vaccinated South Africans will be able to access a digital vaccination certificates in just over a week. The certificate will be available online and can be printed.
"We have however commenced with the development of a digital vaccination certificate to confirm that a person has been vaccinated. We have made sure that this certificate will be protected from fraud and will be uploaded on your smartphone and can be printed. Through this initiative, we must mention that it is in line with the WHO-initiated vaccination certificate. The WHO is attempting to standardize vaccination proof all over the world," says Dr. Phaahla.
Access to public venues, essential services
Vaccine passports have been a subject of controversy as some countries and establishments around the world limit access to only those who have been fully vaccinated. Dr. Phaahla says the government has no intention to require certificates for access to public premises and essential services.
"We know that in the future this may be a useful intention of accessing various services but again I must add that we have no intention as government to require people in future to produce this certificate to access public services, it may be useful for access to some entertainment, sports and other events but not essential services, not public service," says Dr. Phaahla.
Government also intends to boost the vaccine uptake by integrating the campaign with the upcoming voter registration weekend set for the 18th and 19th of this month. 7 million people have been fully vaccinated, while 10.5 million have received one dose.
"Our current target for vaccination is the very same age group, 18 years and over as the voting age group which is 18 years and over and therefore, there is very good alignment in this regard. We advise voters and candidates to be vaccinated to ensure we have safe local government elections on the 1st of November," says Dr. Phaahla.
Meanwhile, Dr. Phaahla says the number of new COVID-19 cases recorded over the last seven days is showing an encouraging downward trend. Hospital admissions have also dropped by 10% over the last seven days. Gauteng and Limpopo have officially exited the third wave while coastal provinces still lead with high infection rates.
Dr. Phaahla says there has been a 24% drop in the number of cases compared to the same time last week.
"Yesterday, we recorded new cases, positive cases of 6 270 in total which again is consistent with the downward trend. If you look at the previous 7-day average, it was well above 8 000, so this is quite a good downward trend," says Dr. Phaahla.
Over 84 320 South Africans have died of COVID-19.
This article was first published in www.sabc.com on 10 September 2020.