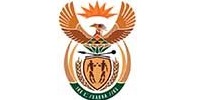 The government is pleased with the positive fourth-quarter growth and the key drivers of growth which are positive signs.
The GDP grew by 1.2%, and this growth takes the annual growth rate for 2021 to 4.9%.
The key drivers of growth include personal services, trade, manufacturing, and agriculture.
The government acknowledges that more work must be done to create jobs and restore the economy to pre-pandemic levels.
To achieve this, we continue to implement the Economic Reconstruction and Recovery Plan to stimulate growth in the South African economy, implement a massive infrastructure development programme and create jobs.
You can play your part in supporting our economy by buying locally manufactured goods.
Working together, we are moving South Africa towards economic recovery!