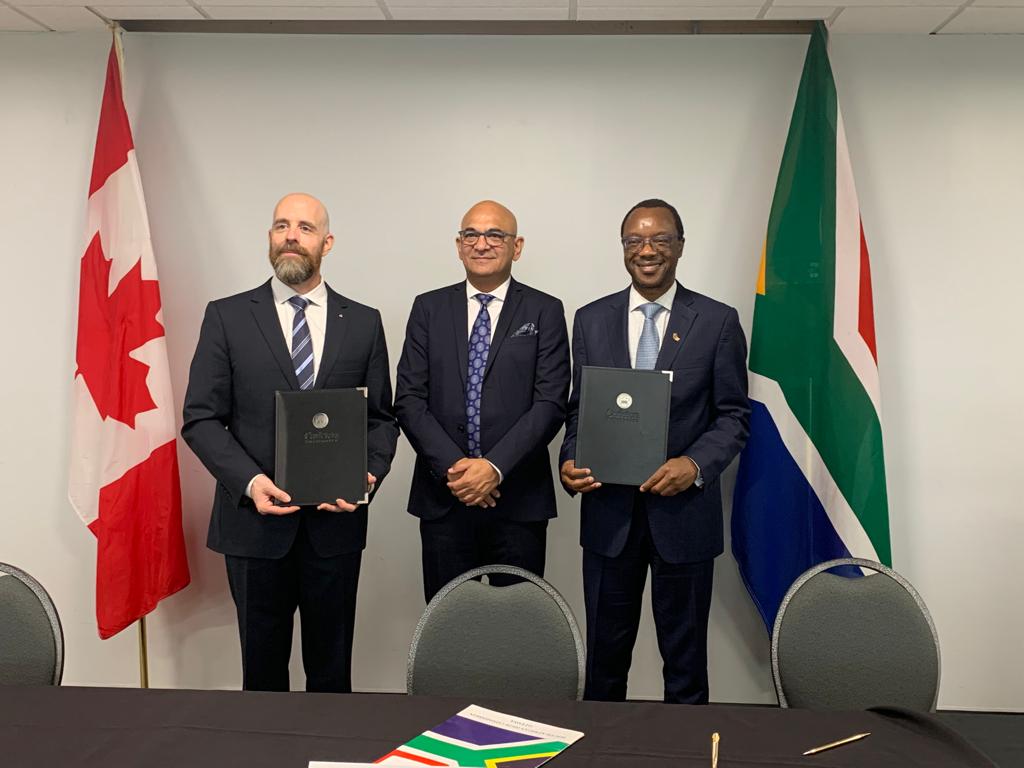 The South African High Commissioner, H.E. Rieaz Shaik, delivered remarks at the signing of the Memorandum of Understanding (MoU) between the University of Pretoria, South Africa and Carleton University, Canada on 9 August 2022.
The purpose of the MoU is to facilitate and promote co-operation between Carleton University and the University of Pretoria with a view to supporting research, collaboration, capacity building and other forms of academic partnerships.
The MoU was signed by the Vice-Chancellor of Pretoria, Professor Tawana Kupe and the President and Vice-Chancellor of Carleton University, Dr Benoit-Antoine Bacon.