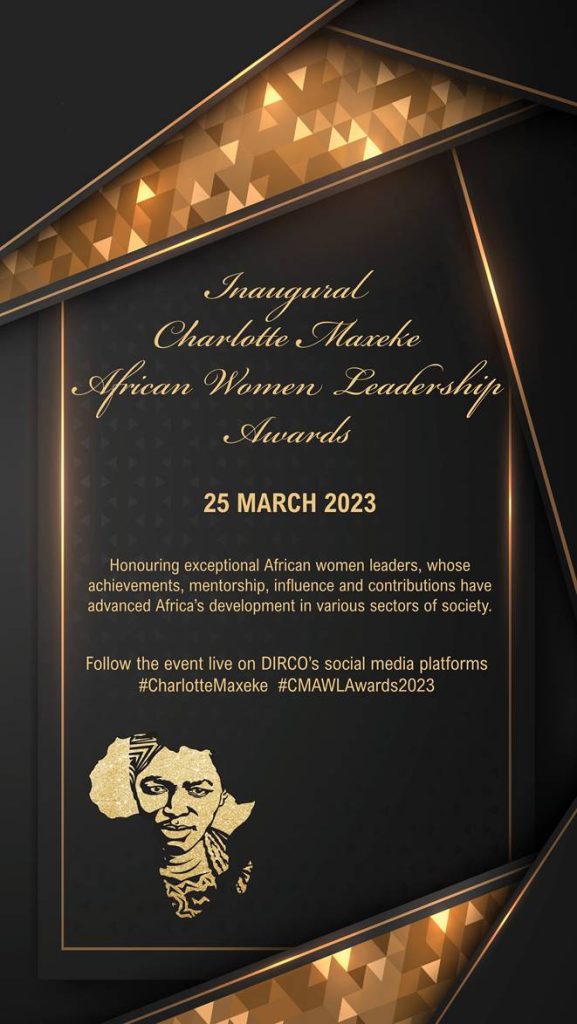 Minister Naledi Pandor will be hosting the inaugural Charlotte Maxeke African Women Leadership Awards on Saturday, 25 March 2023.
These awards are a part of DIRCO's series of celebrations of Charlotte Maxeke's living legacy as announced by Minister Pandor in 2021, during the year of Charlotte Maxeke. The projects will be organic, transformative, and impactful.
In her remarks during the 2021 DIRCO Budget Vote Speech, Minister Pandor said: "Mme Charlotte Maxeke was one of our earliest ambassadors, a true internationalist forging relations across the globe and was one of the first women in Southern Africa to attain a Bachelor of Science degree in 1901. Her commitment to social justice at home and abroad should inspire a new generation of women ambassadors in diplomacy". To this end, the Awards will recognise exceptional African Women leaders whose achievements have advanced Africa's development.
Follow the Awards on DIRCO social media:
Facebook: DIRCOza
Twitter: @DIRCO_ZA
CMAWLAwards2023