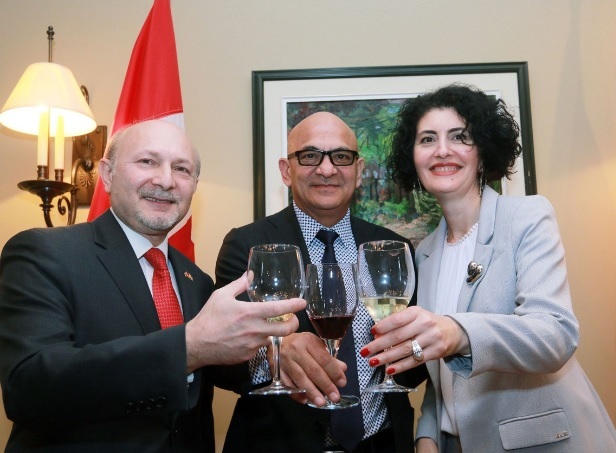 On May 15, H.E. Rieaz Shaik, High Commissioner to the Republic of South Africa to Canada, along with his colleagues, H.E. Anahit Harutyunyan, Ambassador of Armenia to Canada and H.E. Kaha Imnadze, Ambassador of Georgia to Canada, co-hosted a wine-tasting reception.
The event, held at the Embassy of the Republic of Armenia, delighted guests with an assorted selection of South African, Armenian and Georgian wines and showcased the diversity and craftsmanship of winemakers.
The reception was well attended by a number of parliamentarians, representatives of the Global Affairs Canada and members of the business community.
We would like to take this opportunity to say thank you to Ms. Laurel Keenan, from WOZA (Wines of South Africa) for sponsoring our wines for this event.
Photo credit: Sam Gracia, The Hill Times.