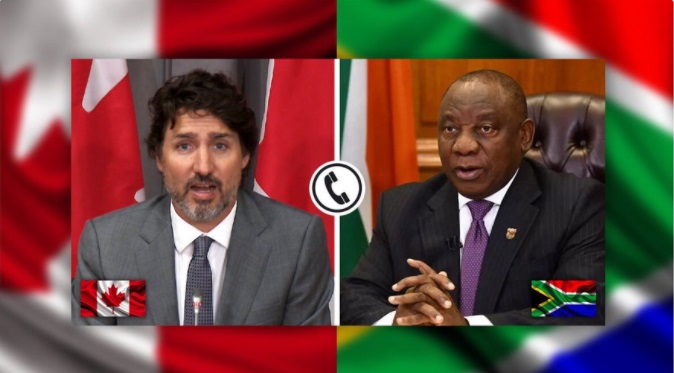 On Wednesday, President Cyril Ramaphosa held a telephone discussion with Prime Minister Justin Trudeau of Canada.
The Prime Minister expressed his deep appreciation for the 600 South African firefighters that demonstrated excellence and diligence during their support in extinguishing the wild fires that ravaged parts of Canada.
In turn, Prime Minister Trudeau offered Canada's support in the event South Africa experiences any form of disaster in the near future.
The Prime Minister also expressed his appreciation for South Africa's contribution to the African Peace Initiative to Russia and Ukraine, and committed his support to search for a peaceful solution to the conflict.
Both leaders agreed to continue their bilateral cooperation and to further collaborate in 2025, when Canada hosts the G7 summit, while South Africa will be hosting the G20," Presidential Spokesperson Vincent Magwenya said.
.
Article originally published on 02 March 2023 at https://www.thepresidency.gov.za